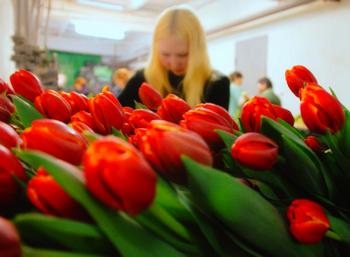 The Russian Advisory Board and the American Russian Business Council have come together to create a program to celebrate International Women's Day.
The event will take place on Sunday, March 11, 2012 at 4 p.m. in the Blue Conference Room at the Pacific Design Center, 8687 Melrose Avenue in West Hollywood.


The goal of the event is to promote a broader understanding of the diverse cultural backgrounds in our city and to provide the audience with an opportunity to become acquainted with the cultural traditions of the Russian-speaking community.
The event will feature an art exhibit, entertainment and dancing.
Light refreshments will be served.
Suggested donation is $10.00. 
Contact: For more information, please call (323) 848-6826. For the deaf and hard of hearing, please call (323